HCMC leader wants city to up competitiveness
Authorities should work hard to improve HCM City's ranking in the provincial competitiveness index (PCI), the city leader said on Thursday.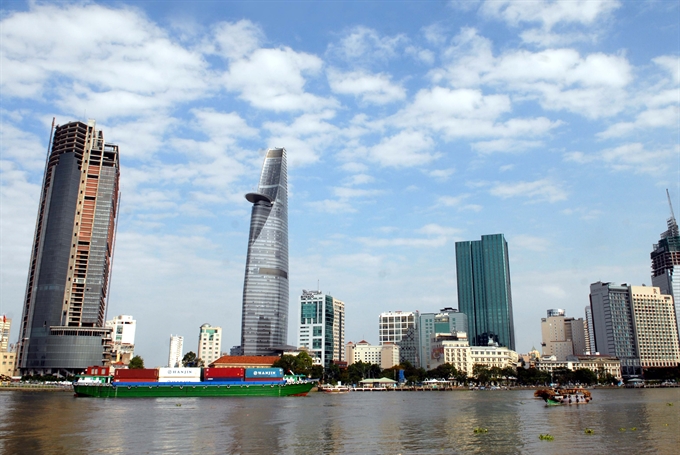 A Corner of HCM City. — File Photo
Speaking at a meeting to review socio-economic development in the first four months of the year, Nguyễn Thành Phong, Chairman of the People's Committee, said the rank had dropped from fourth rank in 2014 to sixth last year, indicating people's unhappiness with city authorities.
The PCI in Việt Nam is designed by the Việt Nam Chamber of Commerce and Industry and the US Agency for International Development-funded Việt Nam Competitiveness Initiative to assess and rank the performance, capacity and willingness of provincial governments to develop business-friendly regulatory environments for private sector development.
The ranks of only a few sub-indices remain unchanged or increased, with others like entry costs, transparency, informal charges, proaction, and human resource training falling, he said.
The biggest falls were in transparency and informal charges, the former sub-index dropping from fourth to 17th and the latter from 42nd to 54th.
The city also ranked low in the Provincial Governance and Public Administration Performance (PAPI) index, Phong said.
Describing this as the "harsh realities of life" he urged all relevant authorities to look for ways to improve the city's rankings in the indexes.
Sử Ngọc Anh, director of the city's Department of Planning and Investment, said the economy has grown robustly with good performances by all sectors.
Retail sales had been worth VNĐ230.9 trillion (US$10.5 billion), a year-on-year increase of 11 per cent, exports had amounted to $9.7 billion, up 5 per cent, and tax revenues had topped VNĐ98.6 trillion ($4.43 billion), up 4.44 per cent.
Phong instructed all city agencies and district authorities to step up efforts to prevent explosions and fires, closely monitor prices, make street and pavements orderly, ensure public security, encourage entrepreneurs and create a conductive environment for establishing businesses.
He said they should quickly resolve problems faced by the public and spend more time on fact-finding tours to eliminate difficulties faced by the public and businesses.
VNS
News Relation